New TV Shows to Watch in November 2022 – BuddyTV
In November, there are hundreds of new and returning TV shows—it can be overwhelming to try and choose what to watch. That's why we've selected some of the best options for you, so you can spend your time watching instead of scrolling through endless titles.
Is your favorite TV show coming back? Check our Renewed or Canceled TV Shows (2022 Guide)
Out of the vast number of TV shows scheduled for November 2022, we have selected the 10 most captivating ones for your convenience. From streaming giants such as Netflix and HBO Max to Apple TV, Disney Plus, and Amazon Prime, these are 10 interesting shows you won't want to miss in November.
Touted as an extension of Tim Burton's "Addams Family" movie, "Wednesday" is one spinoff series you don't want to miss. Jenna Ortega (Wednesday) stars alongside Catherine Zeta-Jones (Morticia) and Luis Guzmán (Gomez) in this new Netflix series, which will have plenty of fun for crime and comedy aficionados.
The story follows Wednesday Addams as she attends Nevermore Academy and tries to develop her psychic abilities, stop a killer that is terrorizing the town, and solve the mystery that her parents got wrapped up in 25 years ago – all while trying to navigate new relationships.
The family-friendly series will air on November 23 on Netflix and will include eight episodes.
Can you imagine what it would be like to try to run a Blockbuster Video today? Neither can I because it sounds like the butt of a bad joke. Still interested?
Watch as Timmy Yoon (Randall Park) and his employees struggle to keep the last Blockbuster Video in America afloat. He and his employees must rely on personal connections to succeed where big corporations have failed.
Be sure to catch this comedy series on Netflix, which will air on November 3rd.
"Echo 3" is a South America-based thriller following Amber Chesborough (Jessica Ann Collins), an intelligent young scientist who Bambi (Luke Evans) and Prince (Michiel Huisman) – two men with complicated pasts rooted in military experience – must find when she goes missing along the Colombia-Venezuela border.
James Udom, Maria Del Rosario, Alejandro Furth, and Juan Pablo Raba star in "Echo 3", with special guest Bradley Whitford. The series is based on the award-winning show "When Heroes Fly" created by Omri Givon and inspired by Amir Gutfreund's novel of the same name.
The action series will make its debut on November 23 on AppleTV+ with three episodes dropping that day. Subsequently, more episodes will drop each Friday until January 13, 2023, when everything will be available.
Next, we have a multi-language (English and German) mystery-horror film from the creators of "Dark," which is sure to keep you on your toes. Set in 1899, a group of hopeful Europeans set sail for the new world. But when they discover another ship lost at sea, their idyllic journey quickly becomes a nightmare.
Having already premiered at the Toronto International Film Festival in September, the series has already been nominated for an award by Camerimage.
The dramatic horror series makes its Internet debut on November 17, 2022, where you can stream all eight episodes on Netflix.
Warwick Davis reprises his role as Willow Ufgood and if this fantasy series by Lucasfilm is anything like the original movie, it will be a huge success. Sadly, we won't see Val Kilmer (Madmartigan) return due to his health condition and questions still abound about what happened to Elora Danan.
The story of "Willow" began with an aspiring young magician from a small village called Nelwyn. Together with an infant Daikini girl (Elora) destined to unite the realms, they were able to destroy an evil queen and banish the forces of darkness.
Now, in a world where mystical creatures like brownies, sorcerers, and trolls thrive, the adventure continues as a group of unlikely heroes embarks on a dangerous quest to places far beyond their homes. They'll have to face their inner demons and learn to work together if they want any hope of saving their world.
"Willow" is set to premiere on Disney+ on November 30, 2022, and will release an episode each week until January 18, 2023, for a total of eight episodes.
If you're a fan of mobster crime series like "The Sopranos," then "Tulsa King" is most likely on your radar this November. The show's tagline is "Orginal Gangster, New Town," which more than explains the premise of the show.
After being released from prison and exiled to Tulsa by his boss, New York mafia capo Dwight Manfredi (Sylvester Stallone) realizes that his mob family may not have his best interests at heart. To create a new criminal empire in an unfamiliar place, he assembles a crew from a group of unlikely characters.
The ten-episode crime drama will premiere on November 13, 2022, on Paramount+, and will follow up with two more episodes on November 20th. No release information has been provided for the remaining episodes, but we can safely assume at least one episode a week.
If you're a fan of the holidays, you don't want to miss the new family-friendly series, "The Santa Clauses," starring Tim Allen.
As Scott Calvin (Tim Allen) nears his 65th birthday, he realizes that he can't be Santa Claus forever. He starts to look for a replacement Santa while also getting his family ready for a new life adventure below the south pole. When things go wrong with the new Santa, he's forced to return to the North Pole to save Christmas and the elves who are disappearing.
Scheduled for a two-episode premiere, "The Santa Clauses" makes its debut on November 16 on Disney Plus. The six-episode holiday series will release a new episode each week that will end on December 14th, right in time for Christmas.
"The Big Brunch" is unlike any other cooking show you've seen before. Even though it's a competition, the chefs form a bond while working in the same kitchen and sharing their stories and dreams for their business with each other and the judges. It's a pleasant change from the stereotypical cut-throat cooking competitions.
The competitive, yet heartfelt bonding, cooking series will premiere on November 10 on HBO Max.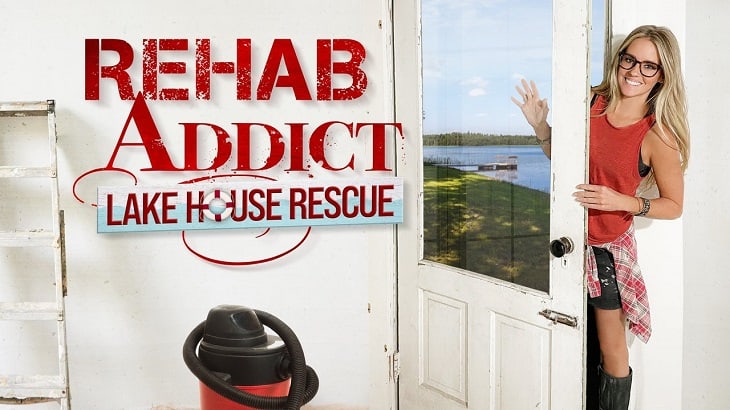 Nicole Curtis, after starting ten years ago, returns to finish an epic renovation of a historic lake cottage. To make the tiny home into the grandest house on its lake, expansion is key – lifting and expanding her way to success.
The new reality series premieres on HGTV on November 3.
"The English" centers around a woman searching for revenge against the man she believes killed her son.
In 1890, Cornelia Locke (Emily Blunt) journeyed to America's western frontier after her son's death with the intention of finding and killing the person responsible. She meets Eli Whipp (Chaske Spencer), an ex-cavalry scout who is also part Pawnee, and together they realize that they have a shared history that must be put behind them if they both want to survive.
The six-episode western is scheduled to premiere on November 11 on Prime Video.
Outside these carefully selected top picks, check below for a list of other interesting TV shows coming to your favorite streaming services — Netflix, HBO Max, and Amazon Prime Video — this November.
Below is a complete guide of interesting TV shows — new and returning — to look out for in November 2022 on Netflix.
If you have an HBO Max subscription, here is a complete guide to interesting TV shows/specials — new and returning — to look out for in November 2022 on HBO max.
Stay up-to-date with the latest news about interesting TV shows streaming every month when you subscribe to the BuddyTV newsletter. That way you get first-hand notice of what's happening with your favorite TV shows and movies.
The most recent Doctor Who 2022 Special aired a few days back, and despite …
When you hear the name Brad Pitt, what comes to mind? A beautiful charming …
It's nearly the holiday season. Are you ready for all of the holiday …
Whether you are religious or not, there is no denying that Jesus Christ is …
The famous Tomb Raider Games have inspired a series of successful films …
Your ad could be here.
Advertise on BuddyTV
Subscribe for your weekly updates.
© 2022 BuddyTV. All Rights Reserved.