Rain gives way to sunshine for special needs students and adults at the fair – Newnan Times-Herald
GBI charges Coweta developer with bribery
Piedmont Newnan Hospital to host 13th annual Autumn Chase
Gas prices inching closer to $3
Turin Tractor Pull makes a comeback
Rain gives way to sunshine for special needs students and adults at the fair
Local students' fundraiser going swimmingly
Carnegie Library to host political dialogue
Farewell to a legend: David Boyd passes away
CCFR members recognized at Ronnie Thames Foundation Silent Hero Awards
Pulte pulls 1,200-home Del Webb proposal, for now
Deputy injured, three juveniles arrested in fair fracas
Arrest Log: Sept. 12 – 18
'Small Town Throwdown' Concert raises $53k
Local apprenticeship program filling jobs all over U.S.
Broadband still a pipe dream in southern Coweta
Subscribe Now
Legendary political cartoonist, artist and character David Boyd Sr., 83, passed away Tuesday after a lengthy illness.
All Local Stories
On Friday night, the East Coweta Indians added a splash of statistics to the lesson plan in their game with the Lowndes County Vikings.
All Sports Stories
Subscribe Now
Local
Joe Adgie / The Newnan Times-Herald
The special needs students and adults of Coweta County and surrounding areas got to enjoy a day at the fair on Tuesday, a day that, at one point that morning, seemed like it wasn't going to happen.
However, the rain gave way to bright sunshine and great weather for everyone to come out and have a great time.
Be in the know the moment news happens
It is a day that volunteers, students, teachers and adults look forward to each year.
"This is a tradition they've been doing for 30 years, bringing in all the special needs kids from Coweta County Schools, plus we bring them out from Rutledge and a couple of organizations from Fayette County," said Scott Cortner, fair coordinator for the Newnan Kiwanis Club, which organizes the Kiwanis Coweta County Fair. "Counting kids, special needs adults, teachers, bus drivers, we've got 525 people out here."
Cortner said the event is a yearly highlight, not just for the kids and adults who get to enjoy the rides, but for the Kiwanians and other volunteers that get to put on a good time for everyone.
"It's been great. We get a lot of support from the Kiwanians, and for most of us, this is our favorite day of the fair, our favorite time of the year, to see the smiles on these kids' faces," Cortner said. "So many of them wouldn't get to come to the fair, because they don't like big crowds, so this gives them an opportunity to enjoy themselves, ride some rids and have some good food."
"We go every year, the Kiwanis club has invited us every year," said Ann Newton, executive director of the Rutledge Center. "Something they look forward to, the Kiwanis staff and the fair staff is really good about helping getting people on the lifts and the chairs, so it's a special time for all of them."
But those on hand were able to enjoy more than just rides. The animals of the Coweta County Fair were out in force, as well as Lew-E's Comedy Circus. The star, Lew-E, entertained the crowd with his juggling act during the fair.
But the rides were most likely the highlight of the event. The favorite of some was the Dragon's Nest, a mini-roller coaster carrying a "How to Train Your Dragon" theme, while others preferred the large ferris wheel at the entrance to the fair.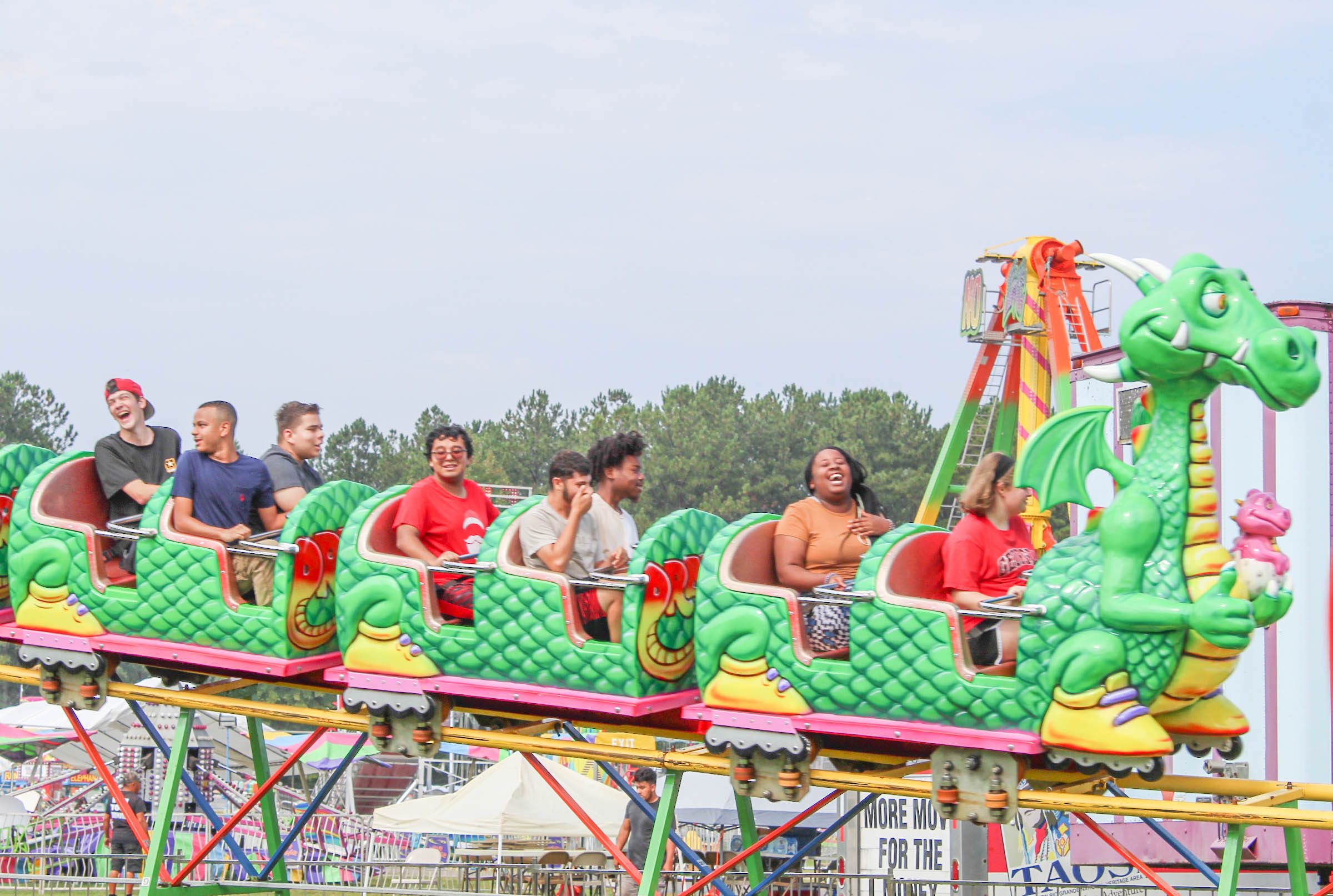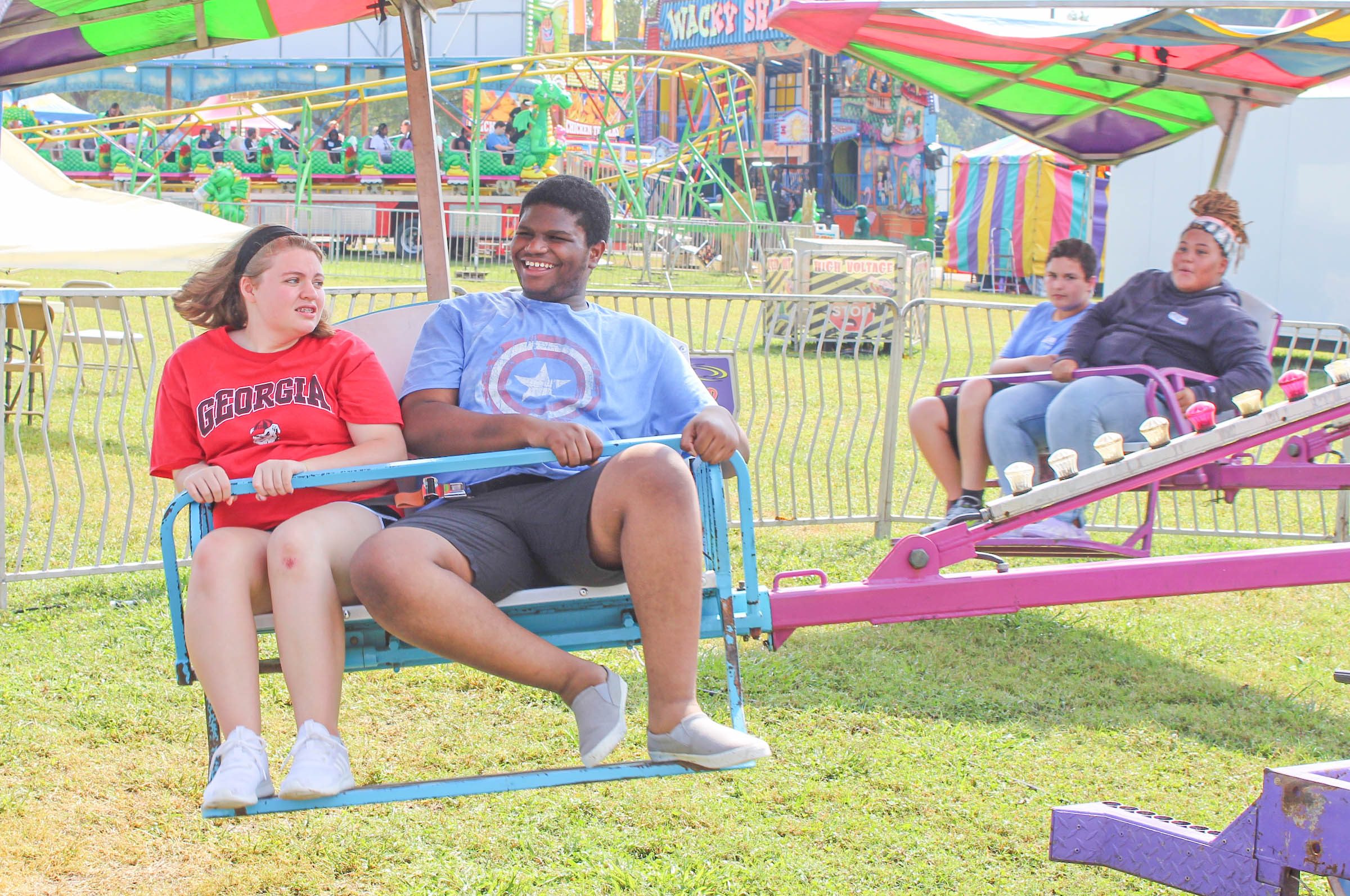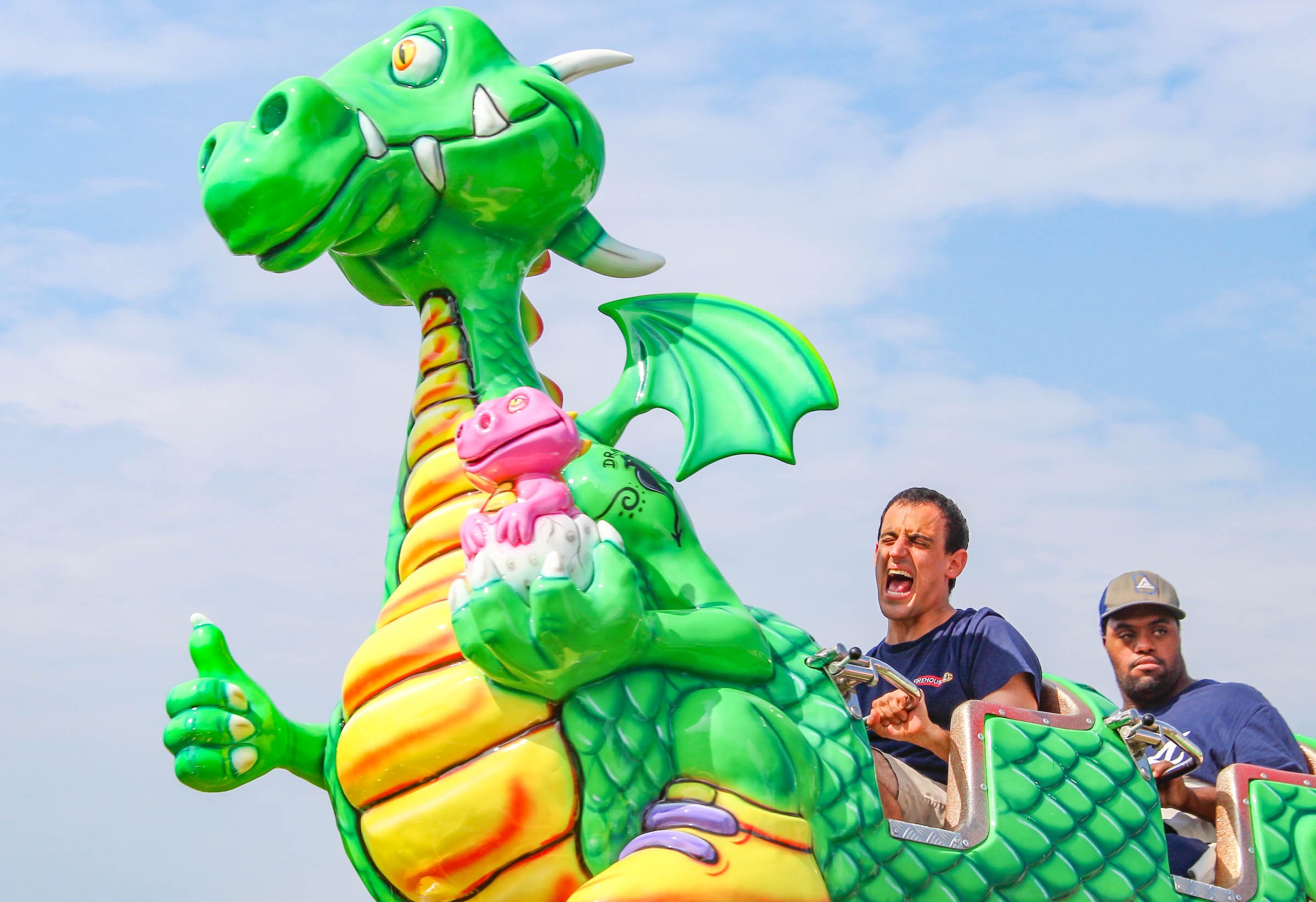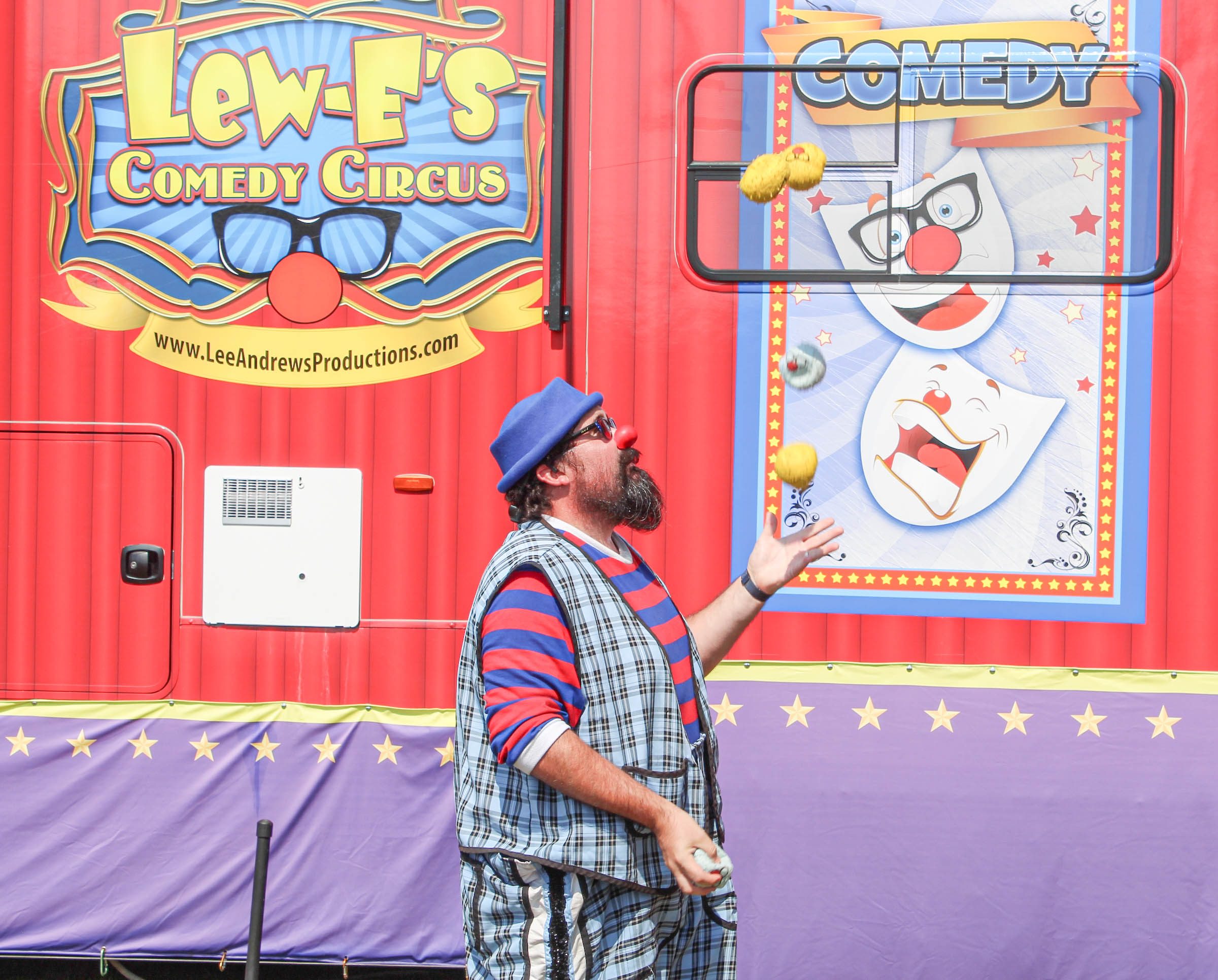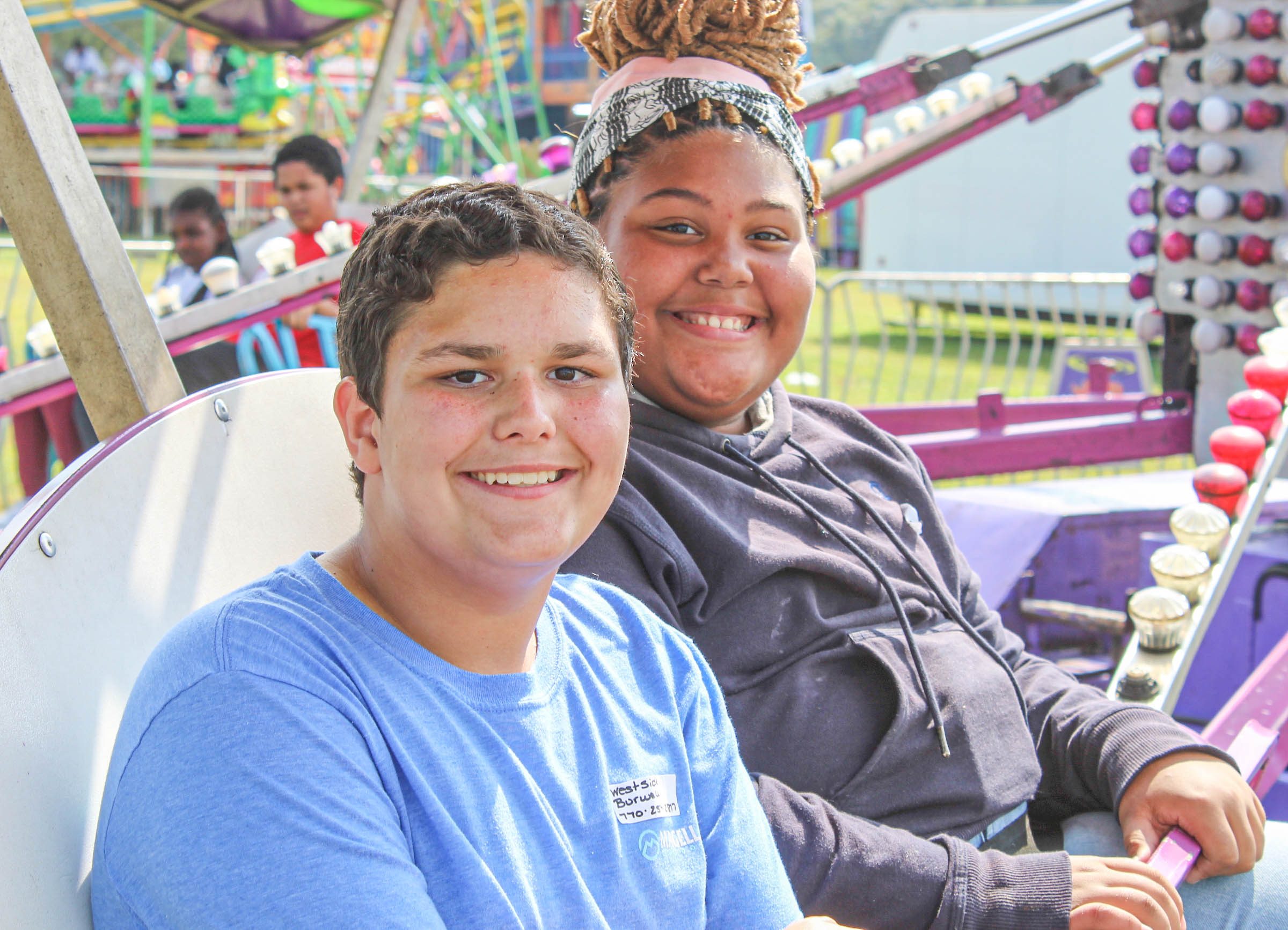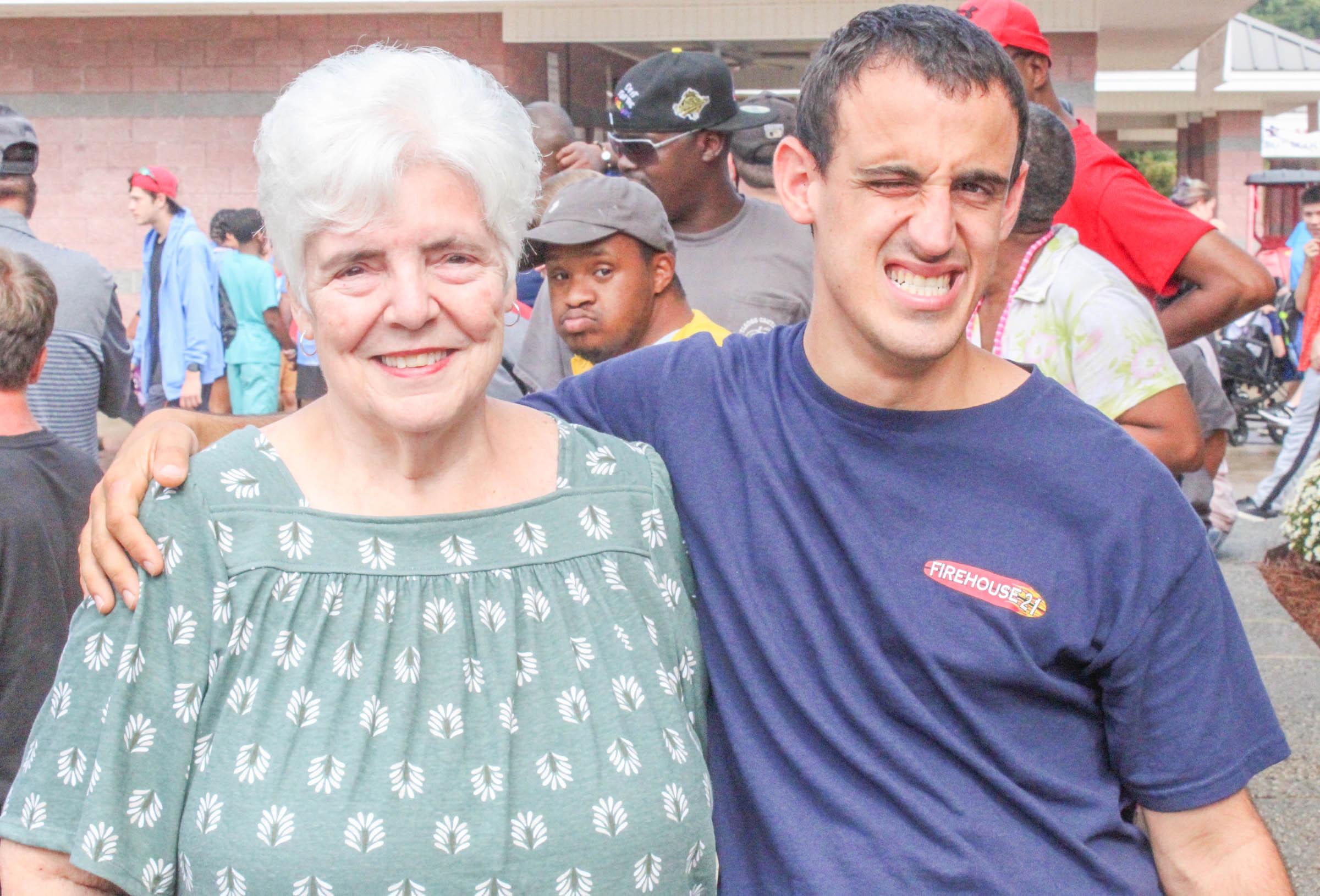 Fill out the form below to submit your letter to the editor.
Request information on Retail, Preprints, Newnan-Coweta Magazineand times-herald.com advertising.
Since we're still making sure all of the bugs are worked out, the site is currently free to all visitors. We will be reimplementing membership for Times-Herald.com shortly.
Please feel free to send any feedback on our new site to support@newnan.com.
If you did not receive your newspaper on Thursday and Monday after your mail is delivered, we will issue a credit to your account or mail another copy. You can report it by calling our circulation number at 770-253-1576 or emailing stacie@newnan.com.
You can start a new subscription or pay for a current one by calling our circulation number at 770-253-1576.