'The Imperfects' – A Coming of Rage Story from Netflix – BoLS
Trending Topics
Follow BoLS
Explore our other sites
A Chupacabra, a Banshee, and a Succubus meet in a park. They're The Imperfects, mutated twenty-somethings bent on stopping their creators.

The show follows a trio that has been experimented on without their consent. The experiments get them special abilities and powers aligned with monsters from folklore: a Banshee, a Chupacabra, and a Succubus. They start by trying to reverse the effects but end up using their abilities to fight back against the evil doctor that created them. A doctor that's trying to create the ultimate monster and must be stopped before he harms more people.
Based on the first trailer, the show will have plenty of monster action and comedy. It's a little bit of The Umbrella Academy and a little bit of The Boys. This crew of guinea pigs isn't going to let the world get them down – or in the way of their mission.

The Imperfects will include ten episodes and drops this Thursday.
The show stars Rhys Nicholson (Dr. Sarkov), Iñaki Godoy (Juan), Rhianna Jagpal (Abbi), and Morgan Taylor Campbell (Tilda). Plus Italia Ricci, Kyra Zagorsky, and Celina Martin. It's created, written, and executive produced by Shelley Eriksen and Dennis Heaton (the pair behind The Order).
"The drama revolves around three twenty-somethings who, following an experimental gene therapy, are turned into monsters. They band together to hunt down the scientist responsible and force him to make them human again. Dr. Sydney Burke is a brilliant scientist looking to fix her past mistakes, both professional and ethical. She allies with Abbi, Juan and Tilda to track down the scientist responsible for their grim fates. Meanwhile, Dr. Alex Sarkov, a former child prodigy, refuses to let anyone or anything interfere with his goal of rewriting the human genome and ushering in the next stage of human evolution."
The Imperfects is coming to Netflix on September 8.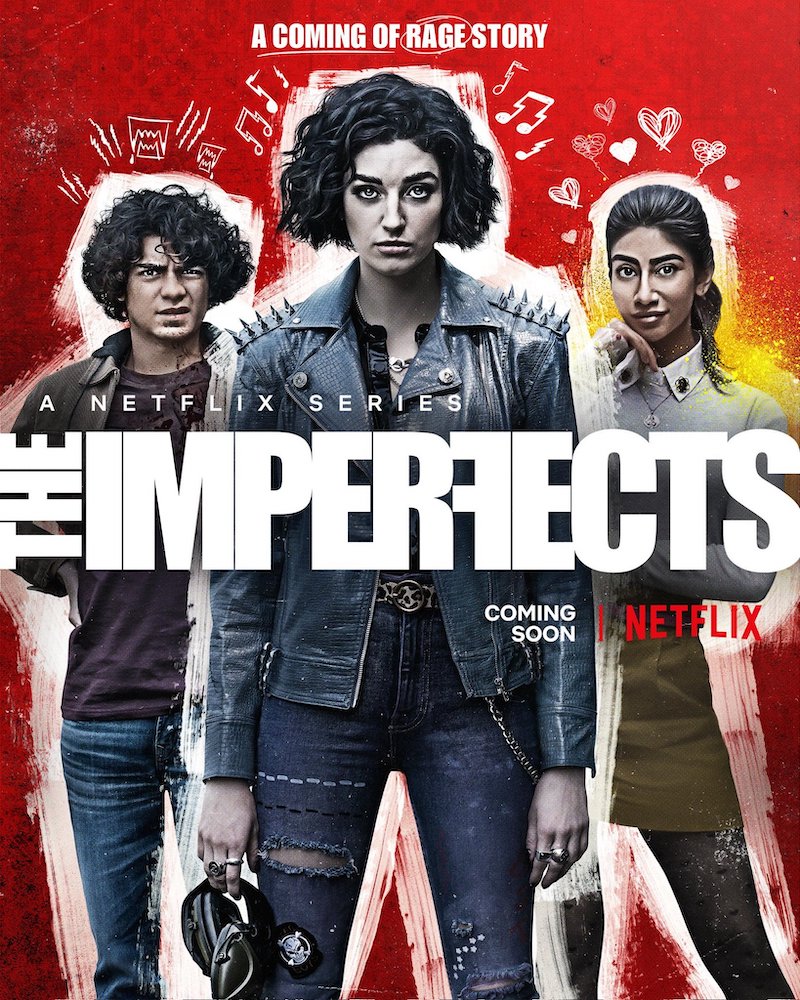 Featured Videos
Army Painter's RPG Paint Kit Has Everything You'll Need
Enter The Space Hulk Gallowdark! || Kill Team: Into The Dark Unboxing & Mini Spotlight
Anastyr – A Cooperative Beat-'Em-Up Board Game || How To Play
Trending Topics
'WEIRD: The Al Yankovic Story' Trailer – The King of Parodies Makes Out with Madonna
Bell of Lost Souls℗ is a registered trademark of BoLS Interactive LLC. All rights reserved.
About Us | Contact Us
Sr. Editor & Publisher: Larry Vela
Editor: Danni Button, Adam Harrison
Marketing Manager: Mars Garrett
Full Masthead & Authors
Names, trademarks, and images copyright their
respective owner. Click for details.
Privacy, Terms of Use, Comment Rules